As an aside, I considered reusing the blog title "Rando Calrissian" because I just really feel like it didn't get enough affection and is one of the most underrated of my clever blog titles. Shoulda timed it to coincide with episode VII. The following are equally random tidbits*, in an attempt to reconnect with you, dear reader. The things I do for England.
(1) Yesterday, during our Montreal Sunday Funday – which is what I call our weekly return to the city for church and fellowship…because I'm not great with titles *all the time* – I took a bite of chicken salad and immediately had a full sensory memory of the last time I'd eaten chicken salad. Which was like twenty years ago. I am 33 and feel it is far too early for this sort of phenomenon.
(2) Relatedly, I awoke with the theme to L.A. Law in my head.
So. That's…
Yeah.
(3) REDACTED IN 2019 but I left this gif because I love it:
(4) This season's marathon of the original Planet of the Apes franchise has left me with three truths thus far – because full disclosure, Ezra and I haven't watched #5 yet, but will today! I do not apologize for how much space will now be devoted to talking PotA.
I will never apologize.
(4.1) The 2nd movie – Beneath the Planet of the Apes, the one in which a strange subterranean enclave of telekinetic radioactive humans worships a bomb and which includes an unnecessarily long "church" scene complete with organ and hymnal – which I would have *EASILY* said was my lowest ranking in previous seasons, actually went up in rating, if not ranking. I AM AS SHOCKED AS YOU ARE.
(4.2) The 3rd movie – Escape from the Planet of the Apes, in which Zira and Cornelius come from the future to 1971 and are first the toast of the town and then, well, not – remains the absolute highlight of the franchise. Period. I realize this doesn't sound like new news, but it was confirmed. Favorite.
(4.3) The 4th movie – Conquest for the Planet of the Apes, in which Caesar begins the revolution in 1991 – tanked in my rating. Just tanked. I think due to the overall comparative strength of the story, I'd given them too great a pass on the complete and utter lunacy. No more.
But, you, beloved…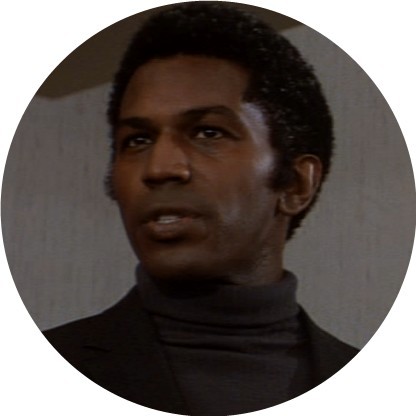 Yes, you, MacDonald. You were just grand.
(5) They opened a huge Dollarama on Queen Mary as soon as I left Montreal. Thanks a bunch, friends.
(6) There is no Popeye's in Northcountry New York. The implications of which worked me into a nearly destructive lather at one a.m. Still adjusting to being back in the States, but nowhere near to what I'm accustomed. We'll get through this together.
*If perchance you followed the link to Rando… you would know that my Planet of the Apes ….fixation, shall we say, is inescapable.